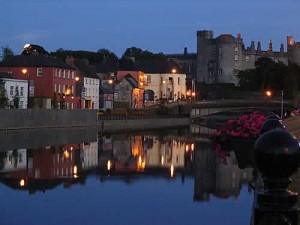 I am editing the Kilkenny Poetry Broadsheet this year. This call for submissions is for poets born or resident in County Kilkenny only.
The aim of the publication is to give local writers a platform for their work. Each poem selected is included in the broadsheet which in available for free throughout the county. It's an impressive looking publication each year.
I am open to haiku, prose poems, epics, sonnets, free verse, villanelles; poems that are dark, funny, moving, passionate, political - whatever you want to write, in whatever form moves you!
Application forms and submission rules are available from the Arts Office, No. 76 John Street, Kilkenny T: 056 7794138
Or they can be downloaded from:
No electronic submissions accepted.
Closing date for receipt of submissions:
4pm,
Monday 27th February 2012